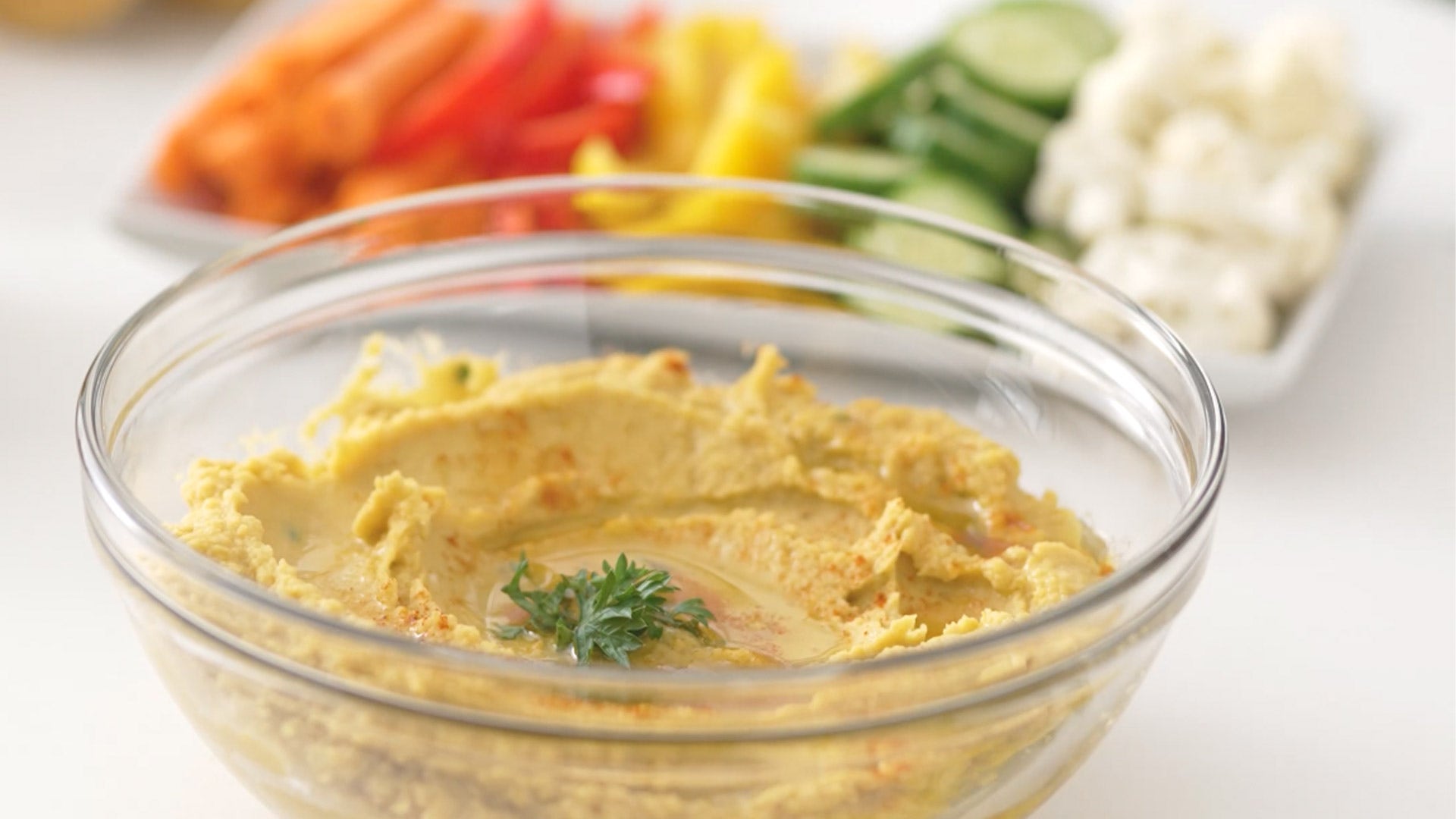 Serves: 4-6
Use Organic:
1 acorn squash
1 cup garbanzo beans
1 scoop Garden of Life Collagen Peptides
2 garlic cloves
3 Tbsp. olive oil
3 Tbsp. water (if needed to make the hummus thinner)
1 Tbsp. lemon juice
1 tsp. coconut aminos
¼ tsp. sea salt
Fresh veggies for dipping and parsley for garnishing
Preparation:
Preheat oven to 400 degrees. Cut squash in half, remove seeds then cut slices and place on a foiled lined cookie sheet. Drizzle squash with olive oil and bake for 30-40 minutes, until the squash is fork tender. Remove squash and let cool, then remove skins and save the flesh (should be about 1 cup or so of the flesh). Place squash and remaining ingredients (except for water) into a food processor using the "s" blade and process until smooth. If you need to add water to make the hummus a little smoother, do so one tablespoon at a time. Top with fresh parsley and serve with veggies. Hummus lasts 3-4 days refrigerated.