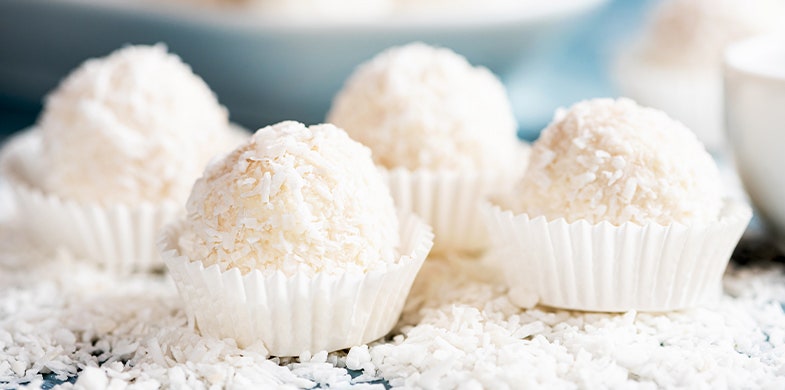 Three perfect reasons to make this No-Bake Cake Ball recipe: 1. easy to make, 2. tastes delicious, 3. no need to heat up the house. Oh, and they're amazingly good, too!
Preparation
Place all ingredients except the coconut flakes into a bowl and mix well. (Coconut oil should be at room temp.)

Place batter into the freezer for about 10 minutes so that it hardens.

After the batter is set, roll Tablespoon-sized cake balls, then coat in coconut flakes.

Store cake balls in freezer for up to three weeks.

Serve cold; they will melt if left out at room temp too long.
Option: You can also press the batter into a small brownie pan and cut brownie bites; it's easier than forming the cake balls.

Variation: Make chocolate sauce by blending ½ cup maple syrup, ½ cup melted Garden of Life Coconut Oil, 1 Tablespoon almond butter, 1/3 cup cacao and ½ teaspoon vanilla extract. Dip cake balls in chocolate sauce and then freeze to set.