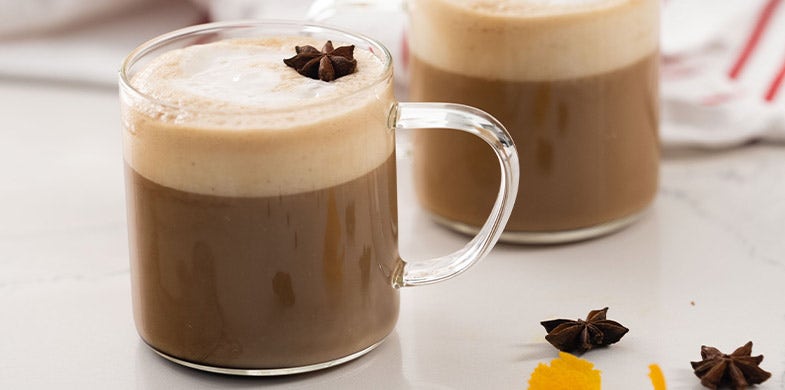 Serves: 2
Use Organic:
2 cups hot coffee
2 cups unsweetened almond milk
1 scoop Garden of Life Collagen Peptides
1 Tbsp. honey
1 cinnamon stick
2 1-inch strips of orange peel
12 allspice berries
6 whole cloves
½ tsp. peppercorns
2 star anise
Preparation:
Place milk, orange peels, and spices in saucepan. Heat until steamy (not boiling) then turn off heat, cover, and let steep for at least 5 minutes. Strain out spices and orange peel. Add in Collagen Peptides and honey to milk and using a frother, froth milk (this is optional). Fill mugs about half way with coffee, then the rest of the way with the milk mixture. Top with a few star anise or a few dashes of cinnamon. Enjoy immediately!