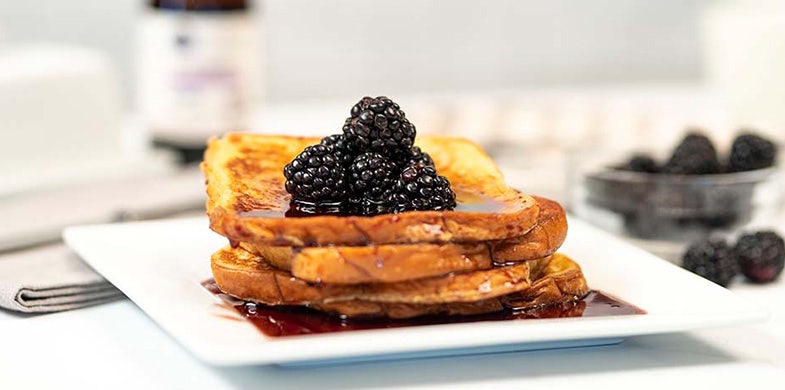 Mmmmm, French Toast with Elderberry Maple Syrup...need we say more? Try this yummy breakfast treat today!
Serves: 4
Ingredients
Use Organic if possible
4 pieces of gluten-free bread

1/3 cup heavy cream

2 eggs

1 tsp cinnamon

1/8 tsp sea salt

½ cup maple syrup

Garden of Life Coconut Oil for greasing the pan
Preparation
Whisk together eggs, cream, butter powder, cinnamon and salt.

Dip each piece of bread (both sides) into the batter then cook on greased pan (medium high).

It takes 2-3 minutes per side to cook.

Mix together the maple syrup and the elderberry syrup and then pour over the French toast.