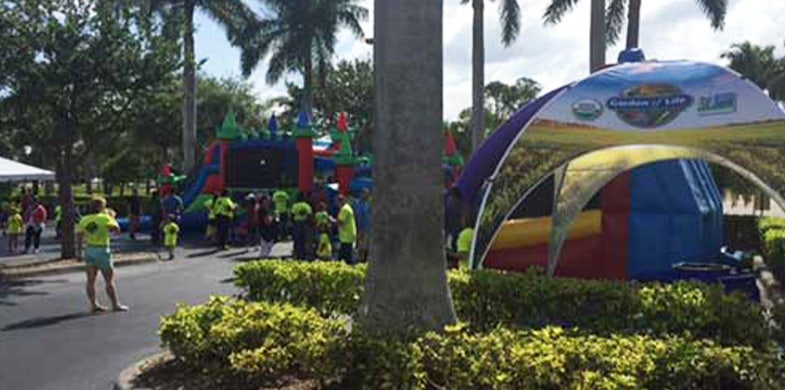 Garden of Life hosted over 130 employees and their children for its 10th Annual Take Our Daughters and Sons to Work® Day!

The fun began at 8:30 a.m. with a healthy, all-organic breakfast in the lounge, followed by an introduction by President Brian Ray. After the group of 80 kids a.k.a. the "world's cutest little veggies," shook it up with Garden of Life's very own singing group, The Veggie Girls, they headed down to the parking lot where the real fun began!

The kids of The Garden then flooded the bounce house, petting zoo, basketball, football and soccer games, and face painting booths all morning until lunchtime! After a nutritious lunch, the kiddos gathered in the office to craft Health and Wellness Vision Boards, and concluded the day with some professional education alongside their parents.

All in all, it was an enjoyable day for Garden of Life employees and their kids; it was a day that made us all feel a little bit more like family!