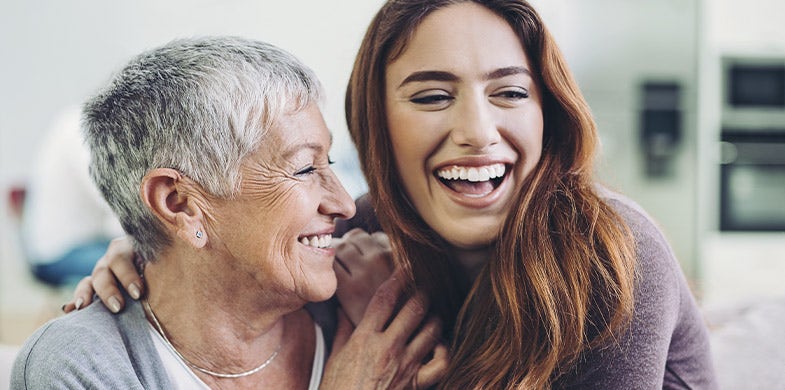 by Tracey Pollack

Being a mom is the most rewarding job in the world, so reward her for all that she's done—and continues to do—with a memorable Mother's Day. Our moms devote their lives to making ours so much better, so the best gift you can give is one that shows your appreciation in a fun and creative way. By treating Mom to the things she enjoys, you can make her special day the best she's ever had. So play your Hallmark cards just right with these five unique ideas to delight Mom on her day.
Give Mom a Taste of the World
Mom has given you the world, so return the favor on Mother's Day in more convenient and comfortable ways. While it would be wonderful to whisk her away on a world vacation, that may be out of reach. But you can treat her to a getaway without going far away by bringing the world to her. Does Mom dream of seeing Paris? Serve up a bite of joie de vivre with a picnic at the park over fresh-baked croissants, along with gifts of Parisian chocolates and a bottle of French perfume. Or explore exotic Asia by treating Mom to a Thai massage, a box of Chinese tea and a delicious sushi dinner. This gift is just the ticket to putting the world at Mom's feet.
Venture Out on an Adventure
If raising you was an adventure, treat Mom to another that should be more of a pleasure. Join Mom for a fun-filled day of exploring some of the places that she's been wanting to go. Maybe check out a new shop in town, head to a local vineyard or walk around a farmer's market. No matter the destination, just get out in the fresh air to experience the joys of life together, just as you always have.
Treat Mom to the Aaaaah of a Spa Day
Moms take care of everyone else, so they finally deserve a gift that takes care of them. Schedule Mom a day filled with the pleasures of pampering at a nearby spa. If possible, turn her "me time" into "we time" by joining her at the spa for bonding over bliss.
Stretch Out Your Time Together
Give Mom the gift of "om" by taking a yoga class together. Yoga is a terrific way to relax, get fit and spend some quality time. There is a yoga class for everyone, from beginners to pose pros, and for both adults and families. To extend the zen, present mom with a gift certificate for a series of yoga classes or a membership to a premium online yoga channel. Your gift will make Mom more mindful while helping to ease her mind.
Master the Fine Art of Gifting
If Mom is a lover of the arts, treat her to a day filled with the art that she loves. If she has a passion for painting or sculpture, take her to a local museum to see the latest exhibitions, or head to an outdoor art festival to discover handmade crafts. Is Mom a theater buff? Treat her to the hottest show at the local performing arts center. Then keep her in the best seats in the house with theater subscription tickets for an upcoming series of shows. You can be sure that your thoughtful gift will receive rave reviews.

On Mother's Day, go beyond the usual bouquet of flowers and treat Mom to a gift that's one-of-a-kind and one she'll never forget.