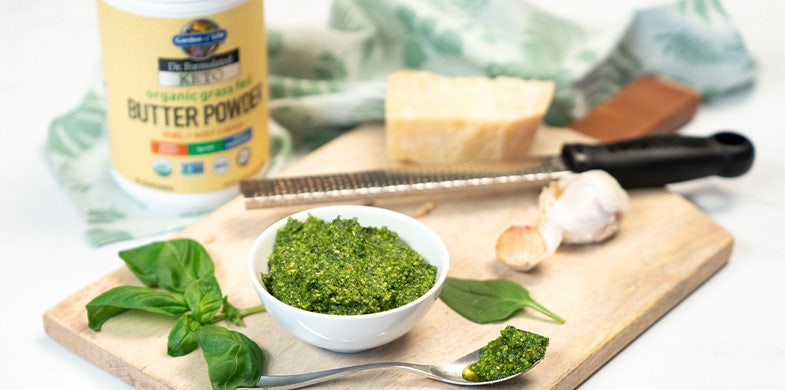 Use Organic:
2 cups fresh spinach
1 cup fresh basil leaves
½ cup pine nuts
2 garlic cloves finely chopped
¼ cup parmesan cheese
½ cup olive oil
½ teaspoon lemon juice
¼ teaspoon sea salt
Directions:
First, roast pine nuts by placing them in a skillet and heating stove to medium high.
Move skillet consistently until the pine nuts are fragrant and slightly brown.
Next, add pine nuts and all other ingredients except for the olive oil into a food processer using the "s" blade and process for about 10 seconds.
Then, slowly pour in olive oil until it is all incorporated into the pesto.