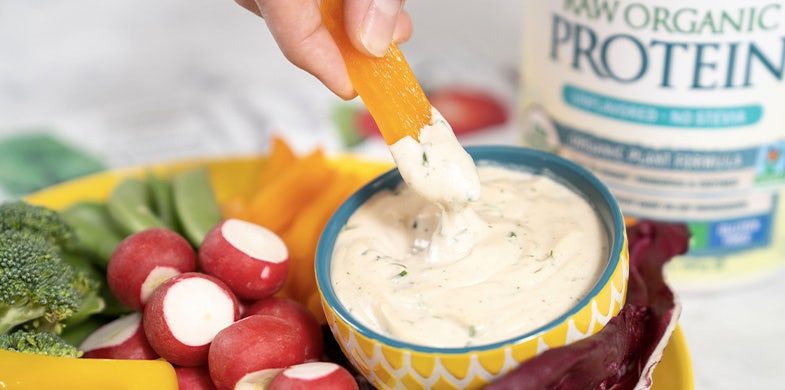 Use Organic:
1 ¼ cups cashews
½ cup water
½ cup unsweetened almond milk
¼ cup avocado oil
2 Tablespoons lemon juice
1 ½ teaspoons garlic powder
1 ½ teaspoon nutritional yeast
1 teaspoon onion powder
1 teaspoon sea salt
¼ teaspoon black pepper
3 Tablespoons chopped fresh dill
2 Tablespoons chopped chives
Directions:
Soak cashews in water for about an hour (this will help them soften so they can blend easier).
Once cashews have soaked, rinse them off with water then place them into the blender with everything else except the herbs (last two items).
Blend the dip until smooth, remove, then stir in the herbs.
Refrigerate dip for several hours then serve with your favorite veggies and crackers or chips.