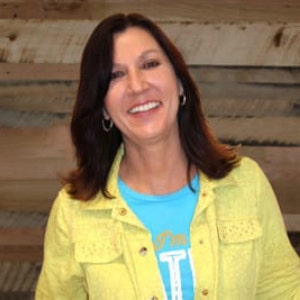 Dawn Thorpe Jarvis, MS, RD, LDN
Senior Director of Nutrition Science & Educational Content
Dawn Thorpe Jarvis is responsible for creating all of our educational program content, and is a licensed nutritionist and registered dietitian with a passion for natural health. She has more than 30 years of nutrition education experience and obtained a Bachelor of Science degree in Clinical Dietetics in England.
While in the U.K., Dawn worked for several British Olympic Teams and professional athletes and was a frequent guest speaker on sports nutrition on BBC television and radio. She also held the position of chief nutritionist for the Lawn Tennis Association in London for British Wimbledon tennis players until 1996 when she relocated to Florida with her family.
Dawn became a registered dietitian in the U.S. and also obtained a Master's degree in Holistic Nutrition.

She lives in West Palm Beach, Florida, where she managed a private nutrition practice for several years. She also has experience working in local health food stores as a manager and educator.
In 2003, Dawn joined Garden of Life and has traveled extensively for speaking engagements on health topics such as the benefits of a whole food lifestyle and natural supplements. She is currently Senior Director of Nutrition Science and Educational Content for Garden of Life, which is recognized as one of the leading raw, whole food supplement companies in the Natural Products Industry.
Dawn's Q & A:
Current Location: Palm Beach Gardens, Florida
Hometown: London, England
Education/Credentials: I have a B.S. in Clinical Dietetics from Leeds (U.K.) and became a registered dietitian in 1980. I worked as a clinical dietitian in several London teaching hospitals. Then I joined a specialized clinical nutrition company, and for eight years worked my way from Sales rep, to Regional Sales Manager to Marketing Manager. I traveled internationally and set up nutrition clinical trials in the U.K. and in New York. I also maintained a private nutrition practice specializing in weight loss and sports nutrition. I became an accredited sports dietitian nutritionist in 1992 and was a teacher and examiner for the Sports Nutrition Foundation. After working with many professional athletes and Olympic teams, I was appointed as a member of the British Olympic Nutrition Steering Committee and also served as Head Nutritionist at the British Lawn Tennis Association at Wimbledon. After relocating to the U.S., I became a U.S. Registered Dietitian and Licensed Nutritionist in Florida and earned a M.S. in Nutrition. From 2000-2003, I worked for a large independent health food store as a manager and corporate nutritionist while also maintaining a private nutrition practice in Palm Beach Gardens.
When did you join Garden of Life? I joined Garden of Life in October 2003 as the Director of Product Support. In 2006, I was promoted to Director of Education and Product Support. Since June 2015, I have assumed further responsibilities as Senior Director of Nutrition Science and Educational Content.
What are some of the highlights in your career? Working with professional athletes in the U.S. and U.K., for the British Olympic Association, teaching nutritional strategies at Olympic Training camps and being on TV with Wimbledon Tennis Players were all incredible honors. Today, I feel extremely blessed to be part of such an incredible company. As Director of Education, I have traveled extensively to lecture and train so many wonderful Health Food stores and their customers. Over my 13 years here, I have seen firsthand how Garden of Life has grown in so many ways. Every day, I witness the tremendous energy and effort that goes into sourcing and building a supply chain for the finest Certified USDA Organic and Non-GMO Project Verified whole food ingredients that we use to produce the cleanlest, most validated and healthiest products available. I love meeting people and I get to train all our new hires, our corporate employees, our Sales teams and Educators, plus our internantional distributors…working at Garden of Life and Empowering Extraordinary Health every day. How great is that?

Significant Others: I moved to the U.S. in 1996 with my husband Jim, who was the owner of a sports utrition company in California. Our son James started as an intern at Garden of Life in 2007 when he was a student; after graduating, he joined the Garden of Life Quality Assurance Team.
Favorite Garden of Life Products: There are too many to list all of them, but my top favorites would be RAW Fit, RAW Meal, mykind Women's, Dr Formulated line, mykind Organic Plant Calcium, Perfect Food Energizer, Vitamin Code Vitamin D, Wobenzym and Minami Platinum.

What is your personal nutrition philosophy? This could be a lengthy answer, so I will summarize and say that I believe in balance. We should all eat a diet based on a wide variety of fresh certified organic produce with moderate amounts of clean quality organic protein. To learn more, follow me on the GoL website and social media.
What are some of the staples in your grocery basket and pantry? Mostly organic vegetables, and seasonal fruits, wild fish and organic butter.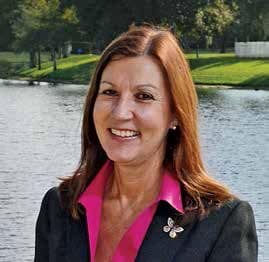 What is your favorite meal? One that I can eat slowly without rushing! It's usually fish and vegetables, but I enjoy all fresh fish, and I am partial to some good cheeses.
How do you stay fit? I love walking and hiking. I used to play competitive field hockey. I once walked 12 miles in a day from East to West London when I was pregnant! Now, I try to walk 10,000 steps every day or use the treadmill.
Who is your nutrition mentor or hero? Again, there are too many to list, but Professor John Yudkin, Dr. David Perlmutter and Chris Kresser are all on my list.
What do you read? Mostly published scientific peer-reviewed journals, but also nutrition newsletters, books, blogs etc.gs
What sports team(s) do you follow? I cheer for everyone participating, but I usually support the underdog. I volunteered as nutritionist for British Paralympic Association.
Where is your favorite vacation spot? Sailing in Greek Islands, Paris, London and Hawaii.
Fun facts about yourself: I love to travel, explore new places and try new foods.
Favorite Products