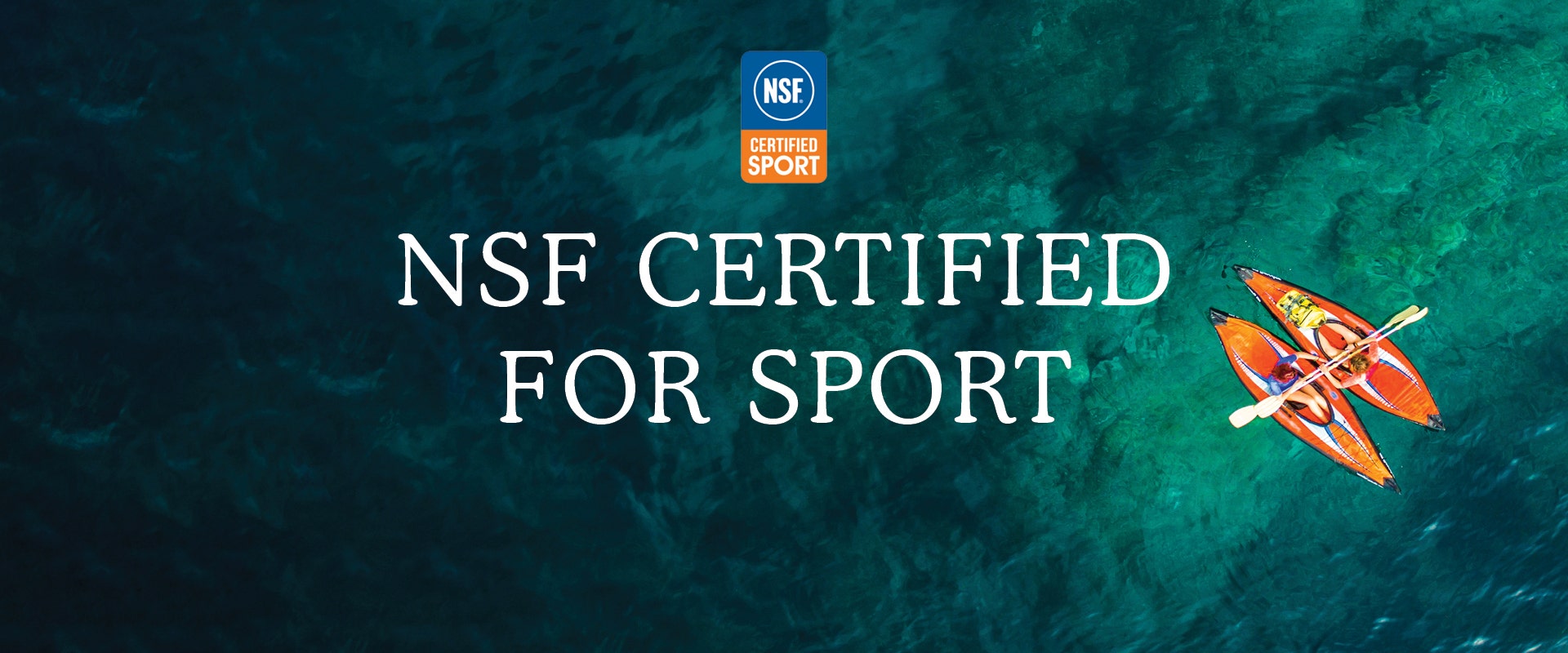 NSF® Certified for Sport
Founded in 1944 in conjunction with the University of Michigan's School of Public Health, NSF is an independent, not-for-profit organization.
* an independent national standards writing body that is accredited by the American National Standards Institute (ANSI).
* an accredited certification body providing GMP, product and sport certification.
* a global base of laboratories including North America, South America, Europe and Asia.
* a writer of the American national standard.
NSF International certifies nearly 600 products as part of their Certified for Sport® program. They also randomly test a number of products each year as part of their market surveillance or in partnership with different organizations and sports bodies.
Last year, NSF found 41 products in the market that failed athletic banned substance (ABS) testing. These were adulterants not listed on the product label. Three of these had voluntarily submitted to NSF.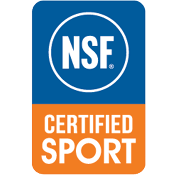 Adulterants NSF found in products include:
Undeclared steroids.

Undeclared stimulants such as DMAA, DMBA, phenylethylamines (e.g. BMPEA), hyper caffeination, and carphedone.

Undeclared drugs including morphine, Ostarine (a Selective Androgen Receptor Modulator).


Undeclared sexual enhancement ingredients.
The U.S. Anti-Doping Agency (USADA) keeps a running list of dietary supplement products that have been screened and tested positive as part of their Supplement 411 program.

Some of the obvious products include DiMethyl-Z, Epi-Andro, Epi-1-Test, Freakazol, M-Sten, Methyl-Sten, Ostabol, while some of the uncommon products include AMP, ExtenZe, Jack3d, Lipo 6 Black, Meltdown, Redline White Heat, Slim Lipo.

NSF has a number of exclusive relationships of which they are very proud, including:
The official certification partner of the NFL, MLB, NHL, and their players' associations. Additionally, NSF partners with the LPGA, PGA, and Canadian Centre for Ethics in Sport.

The testing laboratory of the U.S. Anti-Doping Agency in support of their Supplement 411 program, and NBA.

They work closely with the U.S. Dept. of Defense, United States Marine Corps, NCAA teams, U.S. Olympic teams and the Taylor Hooton Foundation.
To learn more, please visit nsfsport.com