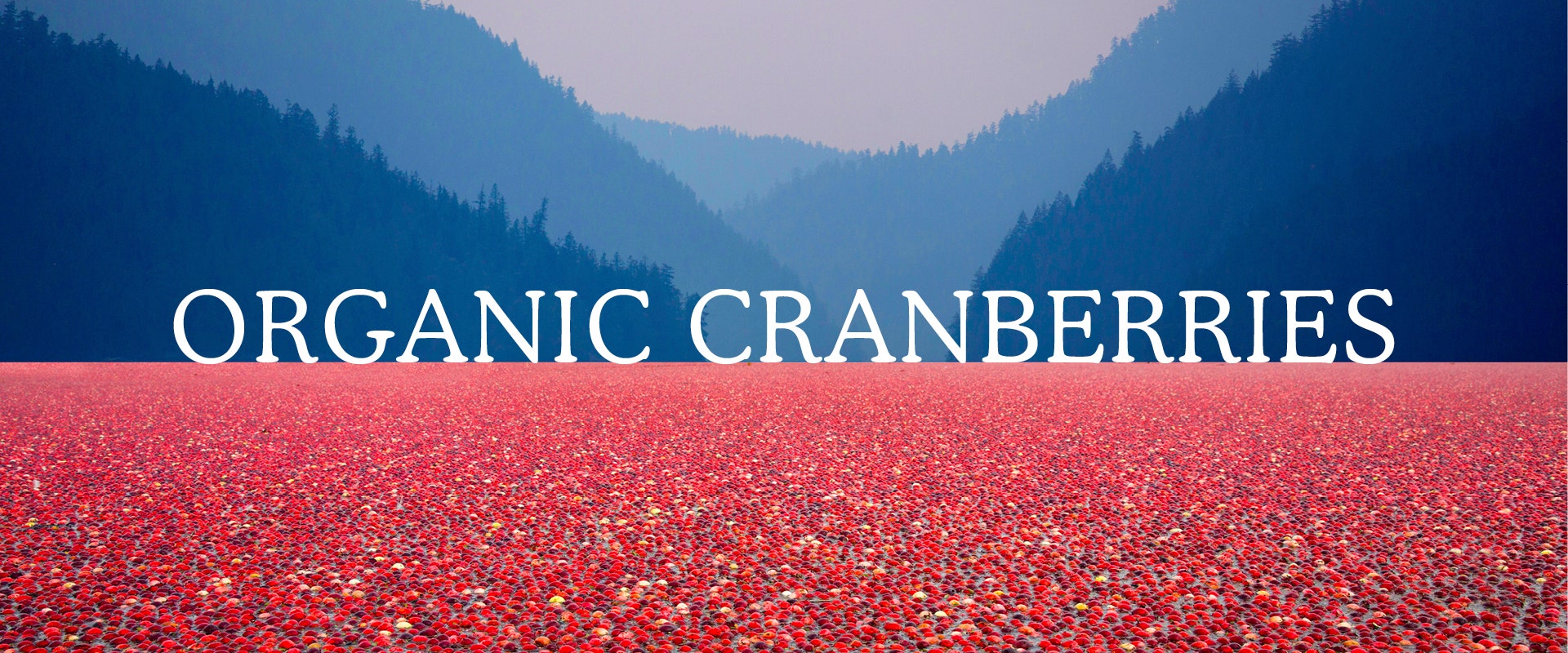 On the Road to New England
By Jeffrey Brent Brams, Esq. GC & VP Product Development, Science and International
I landed at Boston's Logan airport on a cool September morning and started my two-hour drive out to the Cape. The landscape was a fiery blend of brilliant red, deep orange and rusty brown. Fall had piqued at just the right time.
My goal was to visit our partners, the developers of our new organic cranberry ingredients: Organic Pacran® and Organic Flowens®. For over a decade, they've pioneered research into the nutritional value of the cranberry—the whole fruit, not just an extracted portion. They've invested in multiple large-scale human studies demonstrating that Pacran is an effective support for women's urinary tract health. More recently, they've been doing ground-breaking research into their unique Flowens as a new, powerful supporting ingredient for men's prostate health.
This team is committed to validating whole food ingredients through best-in-class science, and to growing those ingredients locally and organically. It was a perfect marriage for Garden of Life®.
Their office was in a little two-story wood structure sitting by the water, surrounded by ancient trees with old rope swings and deeply carved initials lining their trunks. Behind the building where I parked my rental car, I saw a small skiff and fly fishing gear. At the entrance of the building, I saw old models of whaling vessels hanging from the ceiling. Was I in the right place to meet this team of scientists and farmers?
Yes; it became crystal clear that I was.
Our team has deep roots here. Often, our farming families are generational—second or third generations running the family farm. But this team, when they talk about family history, their frame of reference goes back to the Mayflower. Their love for this land, and stewardship of it, dates back well over one hundred years. Their grandfather's fathers were the third generation to call this home.
Farming, fishing, football, science, survival—all of this is the way of life they've learned from their families and passed along to their children. They work in cooperatives with other families and, together, have found a way to preserve their generational farmsteads and this unique way of life.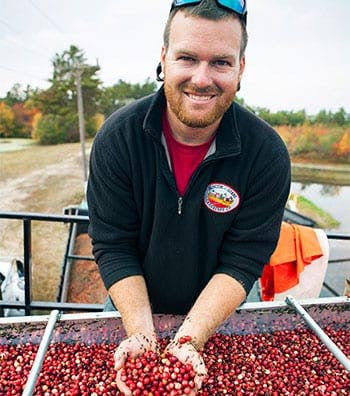 After some very detailed discussion of past and current clinical studies underway, it was finally the time I'd been waiting for. I've seen those cranberry juice commercials for years. You know the ones—where the two farmers, wearing waders, are talking to each other in the middle of a murky lake full of cranberries. Every time I saw those commercials, I said to myself, "One day, I'm going to do that." Today was that day.
We drove about 30 minutes to an entirely non-descript dirt road. About a mile back, we parked by a garage with a few pickup trucks and met the owner of the bog. He was a big, burly man with a wonderful Santa Claus beard and intelligent blue eyes that lit up every time he talked about his cranberries. "My great-grandfather planted the cranberries in this part of the farm over one hundred years ago," he explained, as we surveyed a lake that was so full of beautiful red berries floating at the top that one could almost mistake it for carpet. He added, "Unlike othercrops, you don't need to rotate these fields or replant season to season. Great berries come from strong plants that are cared for properly over the decades."
When the berries are ripe, beaters run over the field to shake the vines the berries pop loose.The berries are hollow, so they float. That's why the fields are flooded. Skilled farmhands then wrap nets around the perimeter of the newly created lake. A machine that can be likened only to a giant vacuum is then driven lakeside. A wide-mouthed hose is placed at the brim of the water to suck up the berries as the armhands gently rake the berries and constrict the netting until the harvest is complete. Once harvested, the field is drained and the vines are cared for until the next harvest season arrives.
What surprised me most was the beauty of the cranberry bog. In addition to the beautiful cranberry color, ringed by green fields all around, the bog is in many ways a natural preserve. Geese, deer, elk, rabbit and bear all coexist with the farmer, living in and around the perimeter of the bog. This delicate organic ecosystem is host to a unique and beautiful way of life where man and nature can thrive together.
Welcome to New England.