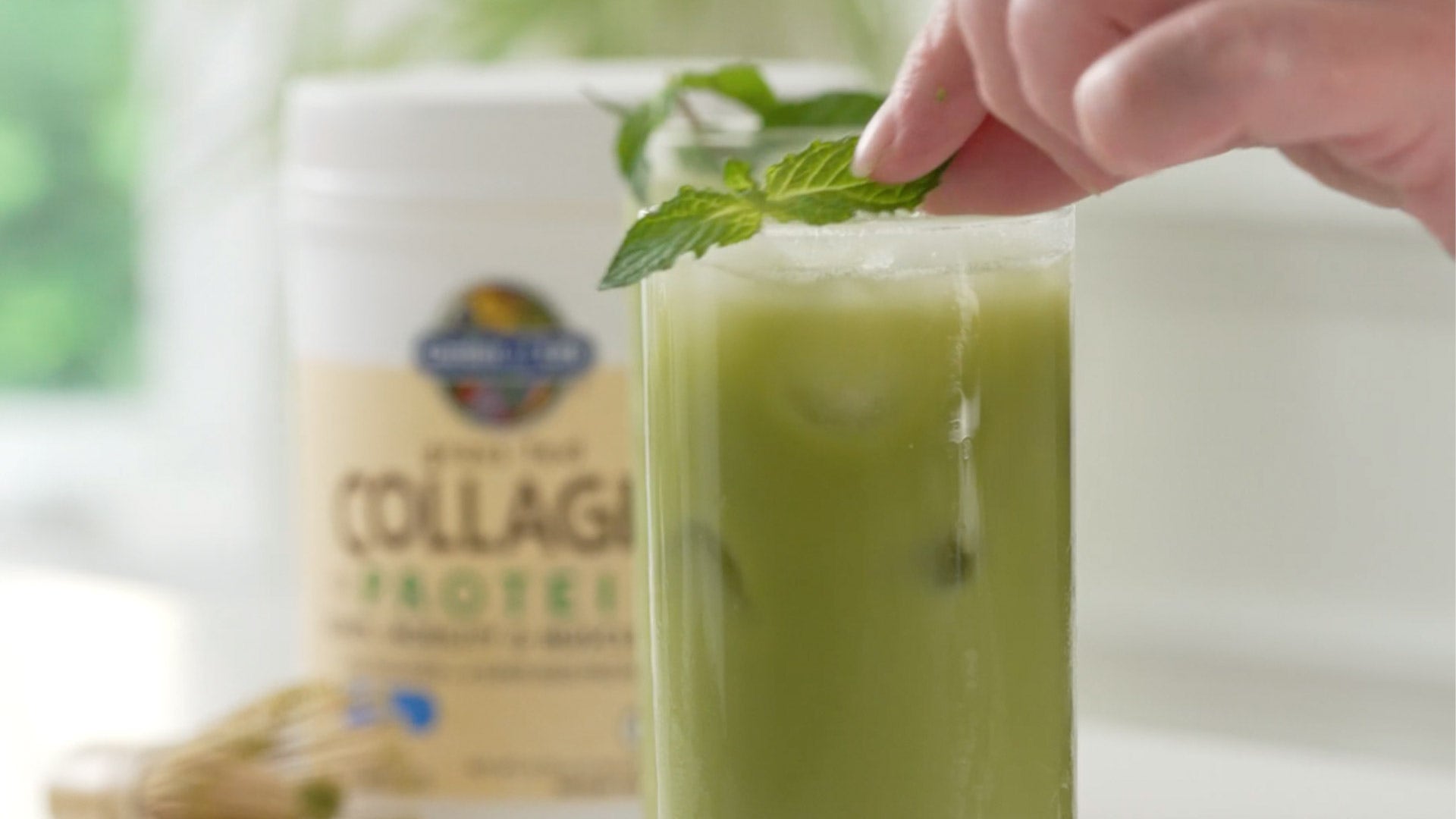 Serves: 2
Use Organic:
2 tsp. matcha green tea powder
3 Tbsp. hot water
1 cup cold water
2 cups almond milk or non-dairy milk of your choice
2 scoops Garden of Life Collagen Protein Vanilla
Ice
Mint to garnish
Preparation:
Place the hot water and matcha powder in a bowl and whisk until well combined. Add cold water and whisk again. Place almond milk and collagen in a separate bowl and whisk together or use a frother to mix until smooth. Add ice to 2 glasses, pour almond milk into each glass about ¾ of the way up. Slowly pour in matcha green tea, then mix and garnish with mint.