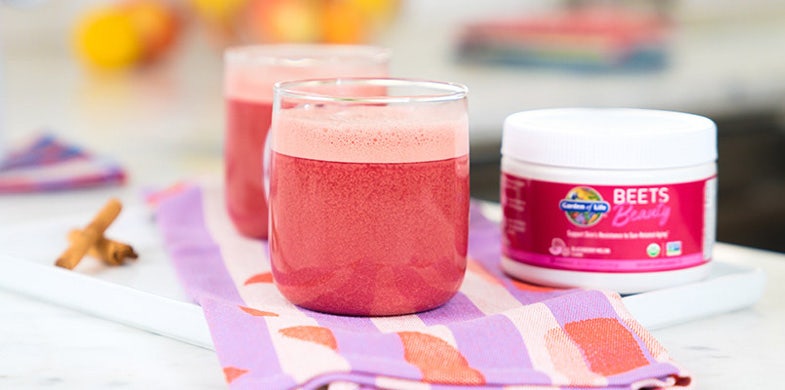 You must try this Pink Oat Milk Latte recipe - it's delicious. Using 6 ingredients you already have on hand, this recipe whips up in a few minutes - the added Beets Powder gives this latte an awesome nutritional kick.
Serves: 1-2
Ingredients
Use Organic if possible
1 ½ cups unsweetened oatmilk (or make your own, see recipe below)
1 Tbsp. cocoa powder
½ tsp. cinnamon
2 Tbsp. maple syrup
1 pinch of sea salt
Oatmilk Ingredients*
1 cup gluten-free rolled oats
3 cups water
3 Medjool dates
Pinch of sea salt
Preparation
Place oatmilk into a pot and bring to a gentle simmer.
Turn off heat, add remaining ingredients and either whisk or use a frother to mix.
Serve hot, or serve over ice.
Oatmilk Preparation*
Blend all ingredients together then pour into a nut bag and squeeze oatmilk into a large bowl.
Store in refrigerator for up to 4 days.