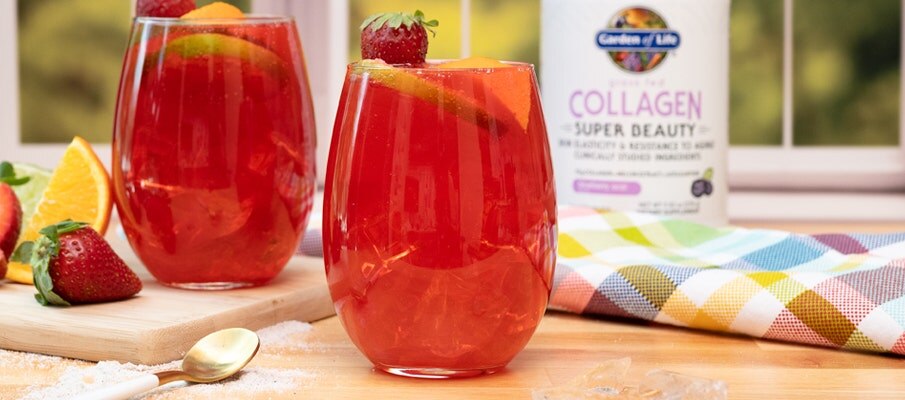 Here's the perfect reason to have a "Girl's Night In". Chef Gwen entices us with a fruity collagen punch mocktail recipe that is sure to please all your friends. It's so simple to make and the ingredients may be in your pantry right now but be sure to have Garden of Life Collagen—Super Beauty on hand. Think of it as a delicious fruit punch mocktail that has the added goodness of Super Beauty Collagen to support youthful skin and strong hair and nails†—count us in! No need to plan that special get together, try our Super Beauty Collagen Punch Mocktail recipe now.
Serves: 2
Ingredients
1 lime (halved)

1 orange (cut into wedges)

3-4 strawberries

4 oz water

Kombucha or sparkling water

Ice
Preparation
Place ½ lime, 2-3 orange wedges, 3 strawberries, and collagen into a cocktail glass and muddle. Add water and ice (about 1 cup). Shake vigorously.

Pour into 2 glasses with ice and top with kombucha or sparkling water.

Garnish with strawberries and orange peel or a little mint.