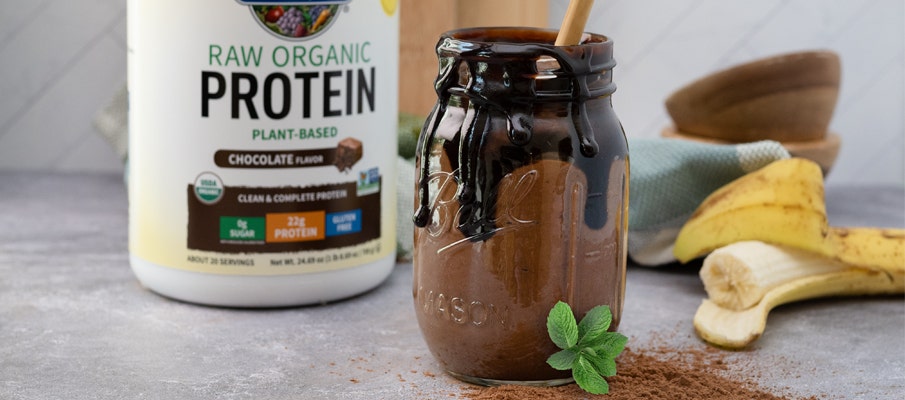 Looking for a delicious, refreshing, and healthy treat? Here's a yummy Vegan Mint Chocolate Smoothie recipe you're going to love! Not only does it have two all-time favorite flavors—chocolate and mint—but it also has lots of healthy stuff like avocado, banana, dates, and Garden of Life Raw Organic Protein powder—chocolate flavor. All this yumminess whips up into a great-tasting smoothie that's vegan, gluten-free, and dairy free! This is an awesome way to fuel up your body with protein during the day—you may even find yourself loving it as a healthy, satisfying dessert.
Serves: 1-2
Ingredients
2 cups almond milk

½ avocado (peel and pit removed and chopped)

1 banana

¼ cup cacao

5 dates, pits removed

½ tsp. peppermint extract

1 cup ice
Preparation
Place all ingredients into a blender and blend until smooth. Serve and enjoy!