Herbals Liposomal Berberine Capsules
Sales Price
$31.99
Old Price
$39.99
Description
Blood sugar and blood glucose support†

1

Cholesterol support† 1
Healthy glucose metabolism†

Cravings support†
1 g liposomal berberine for optimal absorption†

200mcg clinically studied Chromax® chromium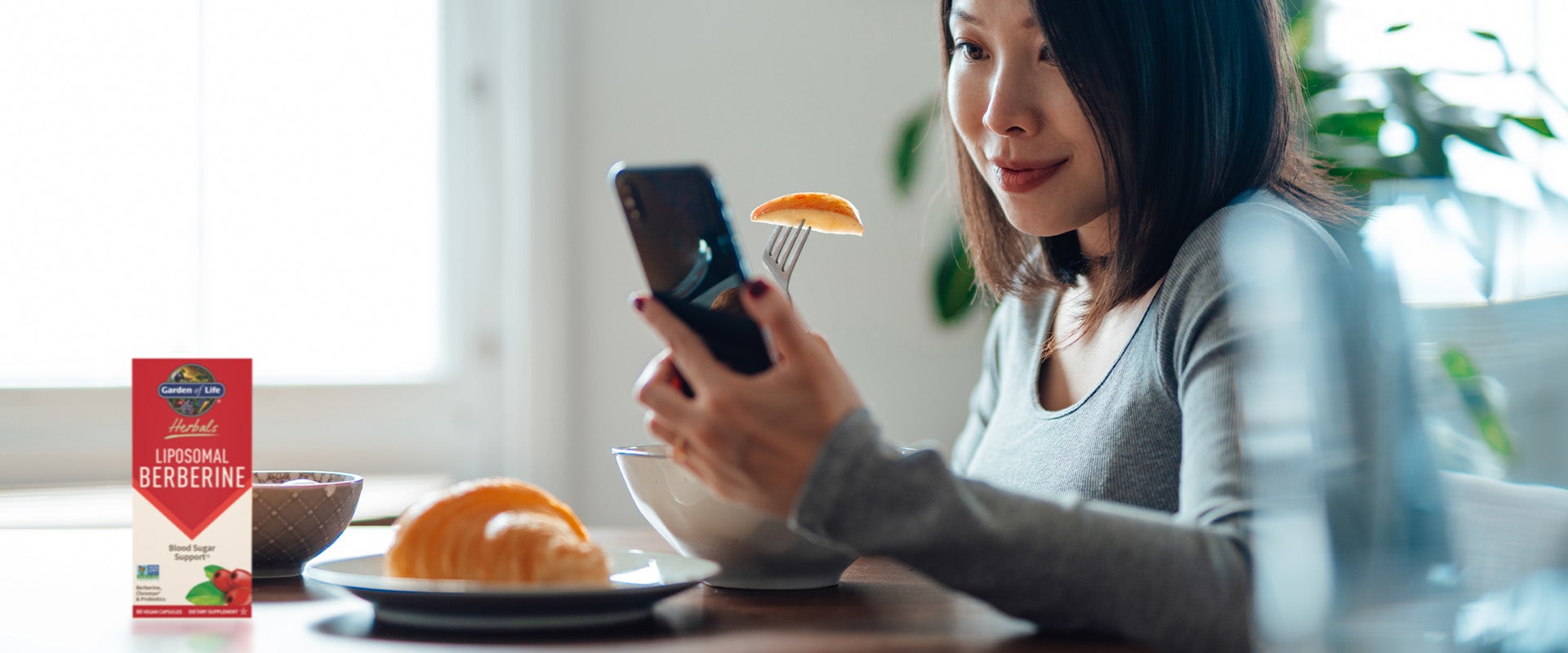 For Blood Sugar Support,†1 Choose Garden of Life Herbals Liposomal Berberine
Garden of Life Herbals Liposomal Berberine is a comprehensive blood glucose support formula with clinically studied ingredients including Berberine, a powerful plant compound that supports already healthy blood sugar and cholesterol levels, and Chromax®, a patented ingredient shown to help reduce carbohydrate cravings and support already healthy glucose metabolism.†
Our liposomal technology promotes optimal absorption and utilization in the body, meaning these powerful ingredients get where they need to go.† The result is comprehensive metabolic support with just two vegan capsules daily.
Garden of Life Herbals Liposomal Berberine—herbals with a purpose.
1Supports blood sugar and cholesterol already in the normal range.
Herbals Liposomal Berberine Supplement is:

Garden of Life Herbals Liposomal Berberine Features: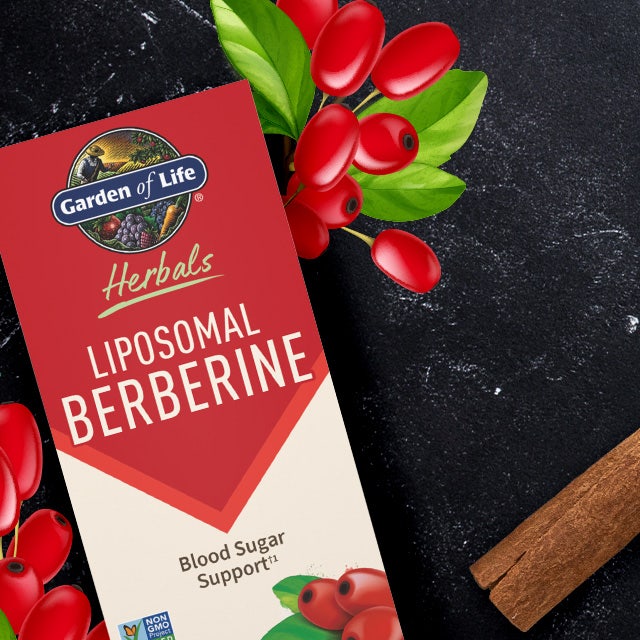 Liposomal Technology
Our patent-pending technology promotes absorption by protecting nutrients from stomach acid†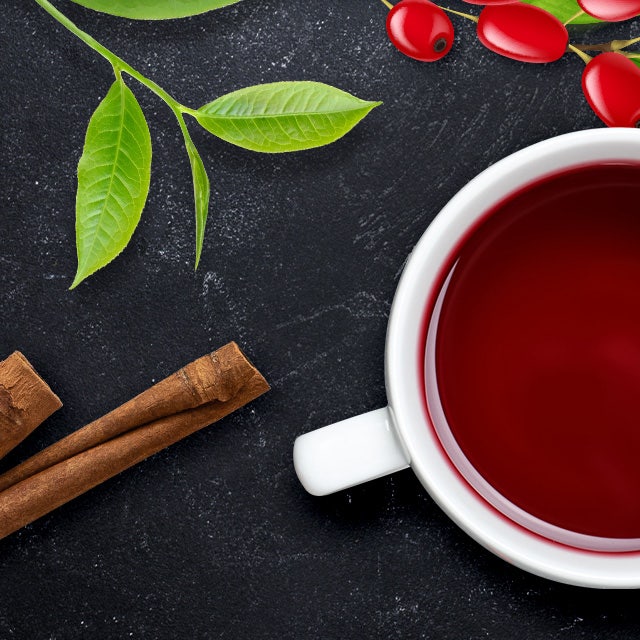 Chromax®
This patented chromium picolinate is shown in multiple studies to support already healthy glucose metabolism & a reduction in carb cravings.†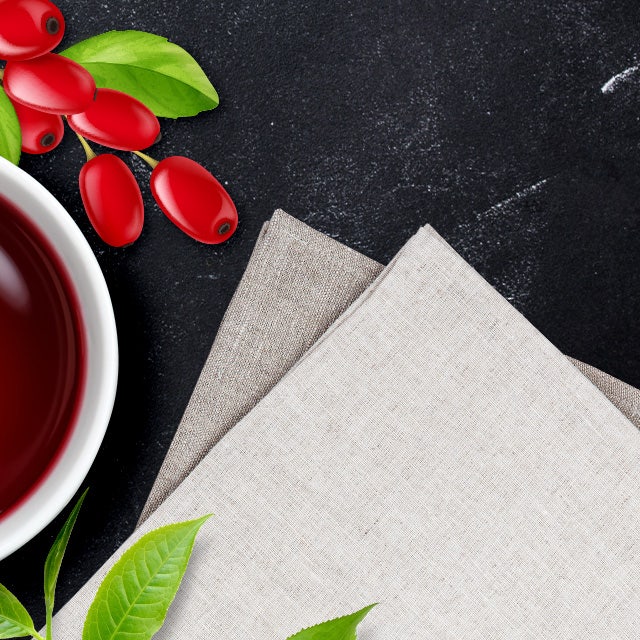 Probiotics
With 250 million CFU Bacillus coagulans SNZ 1969® probiotics for digestive health†
See What Others Are Saying