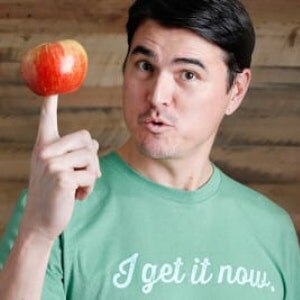 Paul Freeman
Regional Educator – Northwest
Paul Freeman is a certified nutritional therapy practitioner with a passion for how food relates to health, and how health enriches all aspects of the human experience. Paul has been involved in the natural food and supplement industry since 1995. Over the course of two decades+, Paul has deepened his understanding and developed a philosophy that we are essentially the universe rearranged through the foods we consume. Always honor your unique bio-individuality that makes each of us a work of art. Your body and mind are treasures. Give them the best possible nutrition! As a member of the Garden of Life Education Team, Paul is thrilled to play a key role in "Empowering Extraordinary Health" for you and your family!
Paul's Q & A:
Current Location: Portland, Oregon
Education/Credentials: BFA, NTP
When did you join Garden of Life? 2015
What are some of the highlights in your career? Opening people's eyes to the reality of chemical agriculture
Significant Others: Wife Anita and two boys, Lucian and Leon
Favorite Garden of Life Products: Wobenzym, Primal Defense Ultra, Raw Probiotics Ultimate Care.
What is your personal nutrition philosophy? Honor your unique bio-individuality.
What are some of the staples in your grocery basket and pantry? Ghee, duck fat and lard, bone broth, pastured eggs, grass-fed lamb, various lacto-fermented vegetables.
What is your favorite meal? Breakfast
How do you stay fit? Sensible eating
Who is your nutrition mentor or hero? My inner dialogue
What do you read? Cookbooks
What sports team(s) do you follow? None
Where is your favorite vacation spot? Anywhere the sun is shining, the breeze is salty and the food is delicious
Fun facts about yourself: I was born on Midway Island, Hawaii, which is located right on the international date line in the middle of the Pacific Ocean. So, you could say I WAS born yesterday.