Organic Kids Vitamin D3 Gummy Orange flavor 60ct
Sales Price
$14.39
Old Price
$17.99
Description
Strong Bones & Immunity†

800IU Vitamin D3

Certified USDA Organic

Non-GMO Project Verified

Sugar Free

Vegetarian

Delicious, Orange-Flavored Gummy

2 month supply!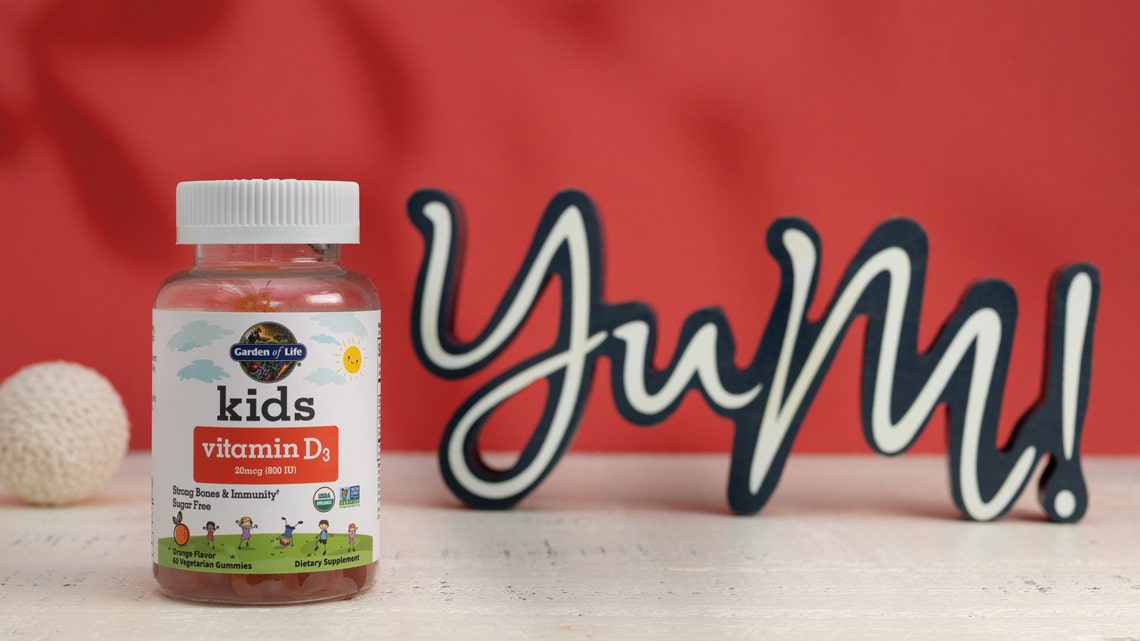 Kids Vitamin D3 Gummies—Yummy and Sugar Free!
Are your kids getting enough of the all-important vitamin D?* Chances are they aren't since food sources of vitamin D are minimal—salmon, mackerel, sardines—not on most kids list of favorite foods! The other way to get vitamin D is by absorbing direct sunlight into your skin on a regular basis. Why is vitamin D important? Vitamin D is essential for kid's growing bones, teeth, brain and immune health.† Garden of Life offers Kids Vitamin D3 gummies—a clean and convenient way to give your kids 100% of the daily value for vitamin D in a delicious, orange-flavored, sugar-free gummy. Kids Vitamin D3 yummy gummies are clean—Certified USDA Organic, Non-GMO Project Verified, and made without sugar, artificial flavors, or toxic pesticides.
Kids Vitamin D3 Gummies Are:

Kids Vitamin D Gummies Features: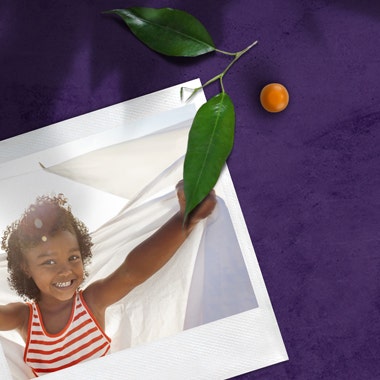 100% DV
800 IU vitamin D3 provides 100% of the Daily Value for vitamin D in just one gummy per day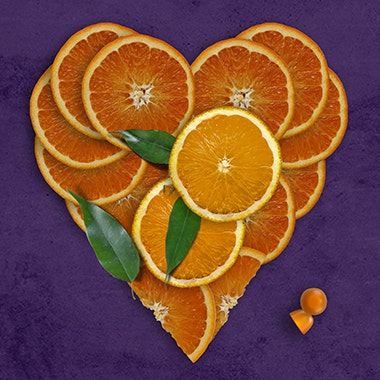 Clean Nutrition
Double third-party certifications ensure these gummies are free of toxins, pesticides, and GMOs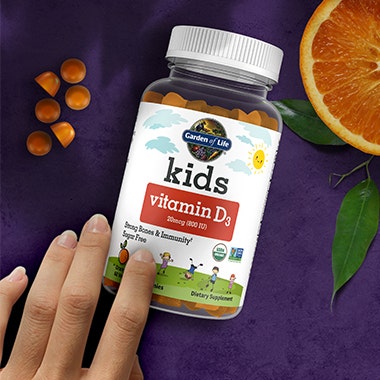 Yummy and Sugar Free
Delicious, orange-flavored gummies are a hit with kids and moms, too—they're sugar free!
[*] https://www.cdc.gov/nutrition/infantandtoddlernutrition/vitamins-minerals/vitamin-d.html
See What Others Are Saying