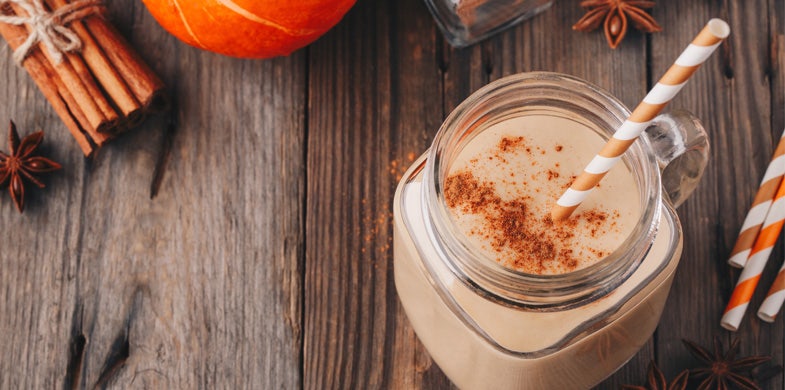 Fall flavors and cleaner ingredients are the stars of this Autumn Pie Smoothie recipe. You can enjoy this quick and tasty smoothie all year long, but it's especially perfect for the cozy months.
Serves: 1
Ingredients
Preparation
Place all ingredients into a blender and blend until smooth.

Enjoy immediately!


Note from Gwen:
I grew up in Illinois where two weeks out of the year, sometimes up to four, we had the most gorgeous fall weather. The air was crisp, the leaves were beautiful colors, the apples were perfect, and days were noticeably getting shorter. Living in Houston now, I miss that time of year and make recipes that remind me of it, such as this one.