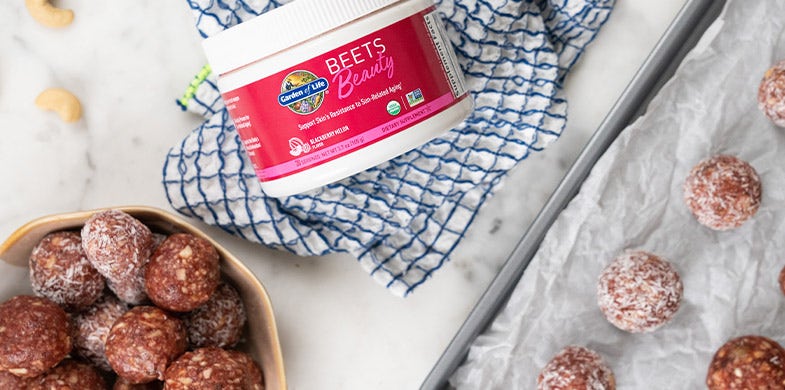 This delightful Beet Bites Recipe is the perfect snack or dessert go-to when you have a sweet tooth. No need to feel guilty, they are loaded with all of the good stuff in our Beets Beauty Powder.
Serves: 12-16 bites
Ingredients
Use Organic if possible:
Preparation
Place all ingredients except for the coconut flakes into the food processor using the "s" blade and process until well combined (you may need to do this in two batches, depending on the size of your food processor).
Roll roughly tablespoon-sized balls, then roll each ball into the coconut flakes.
Refrigerate for up to 2 weeks or store in freezer for up to two months.