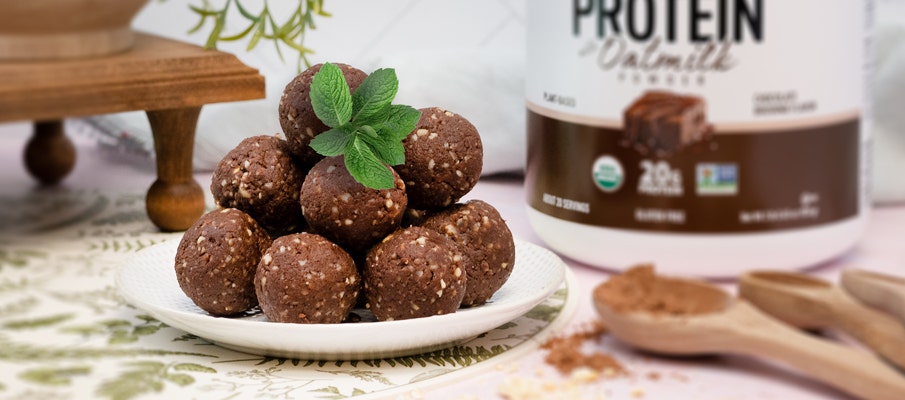 Chocolate Peppermint Bites recipe—sign me up! What a yummy flavor combination in these great grab-and-go protein snacks to have when you're on the run or any time you need a delicious snack. These easy-to-make, no-bake protein bites can be whipped up in no time and kept in the fridge for up to one week—but we don't think they'll last that long! At the base of this recipe is Garden of Life's Creamy Protein in Chocolate Brownie flavor plus Extra Virgin Coconut Oil and oatmilk making these dairy-free, gluten-free, and vegan bites extra creamy and delicious.
Serves: 20
Ingredients
2 cups cashews

12 dates, pitted

¼ cup cacao

1 tsp. peppermint extract

¼ cup oatmilk
Preparation
Place all ingredients into a food processor and process until sticky.

Roll into bite-sized cookie balls then refrigerate for one hour to let set.

Store in refrigerator for one week or in freezer for up to 2 months.