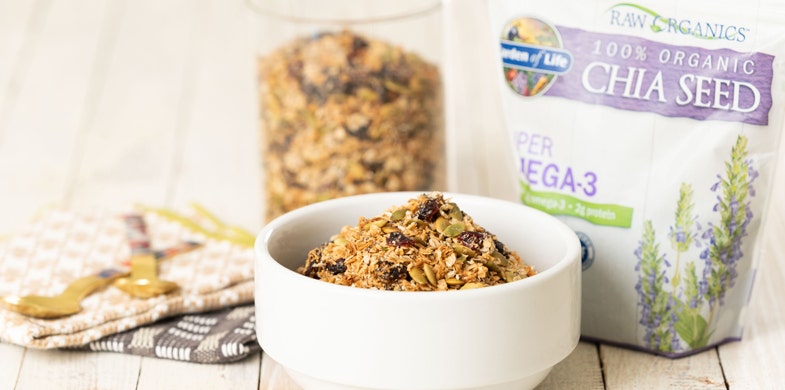 Here's a yummy recipe for Homemade Granola—the perfect anytime snack that's full of healthy goodness.
Serves: 6-8
Ingredients
2 cups gluten free quick oats

1 cup pumpkin seeds

1 cup coconut flakes

1 cup dried cranberries

1/3 cup maple syrup

2 Tbsp. Garden of Life Extra Virgin Coconut Oil, room temperature

1 tsp. vanilla extract

½ tsp. almond extract OR 1 tsp. cinnamon
Preparation
Preheat oven to 325 degrees. Place all ingredients together in a large bowl and mix well.

Spread granola evenly on a cookie sheet and bake for 25 minutes, let cool, then break into pieces.

Store granola in a glass jar or bowl in refrigerator for up to 3 weeks or in freezer for 2 months.