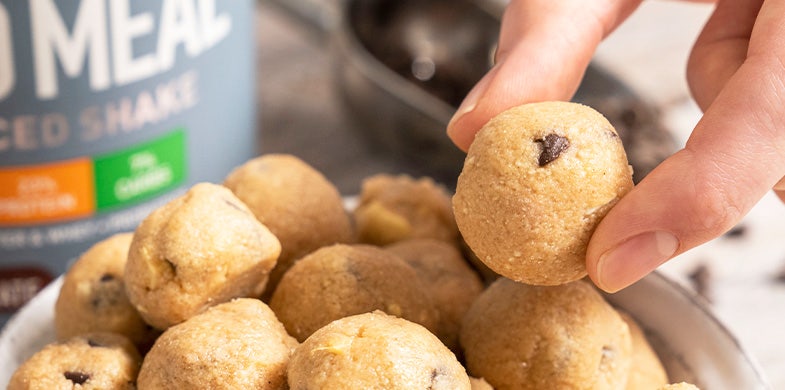 Keto Cookie Bites made with Garden of Life Keto Meal and Coconut Oil. Yummy chocolate Keto, Gluten-Free and Soy Free recipe.
Serves: 20
Ingredients
Use Organic if possible
1 ½ cups almond flour

¼ cup grass fed butter melted

¼ cup Garden of Life Coconut Oil melted

1/3 cup monkfruit sweetener

¼ cup no sugar added chocolate chips (such as Lily's)

1/3 cup chopped cashews

1 tsp vanilla

Salt or cinnamon for sprinkling on top
Preparation
Place Keto Meal, monkfruit sweetener and almond flour into a bowl and mix together with a whisk or fork.

Add in vanilla, melted butter and coconut oil, chocolate chips and cashews and mix again until well combined.

Roll tablespoon-sized balls and place on a plate and then freeze for about 20 minutes to set.

Sprinkle bites with salt or cinnamon and store in freezer for up to one month.