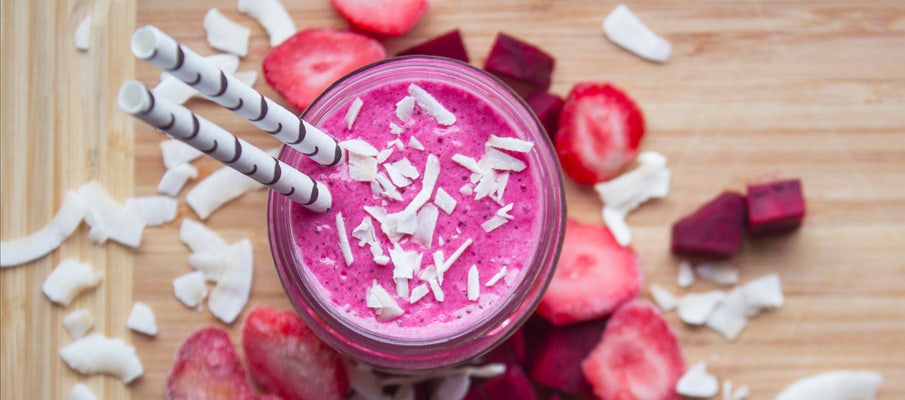 It is said that we eat with our eyes first. If that's the case, you are going to dive into this Strawberry Beet Smoothie recipe at first sight! Not only is this smoothie beautiful, but it is filled with the healthy goodness of Garden of Life Beets Beauty powder and Garden of Life Hyaluronic Acid Collagen—two ingredients that support your beauty.† So now we know it looks good and it's good for our hair, skin, and nails† —but what about taste? Hands down, you are going to love this delicious smoothie recipe and we dare you to try it right now—yummy!
Serves: 1 large or 2 small smoothies
Ingredients
2 cups frozen strawberries

½ avocado

2 scoops Garden of Life Beets Beauty Powder

1 tsp. date syrup (optional)

1 cup almond milk

2 Tbsp. coconut cream

2 tsp. shredded coconut
Preparation
In a blender, blend all ingredients (except coconut cream and shredded coconut) until smooth and creamy.

Place half of the coconut cream in the bottom of a glass and pour half of the smoothie in the glass. Repeat layers with coconut cream and remaining smoothie.

Sprinkle with shredded coconut and enjoy!