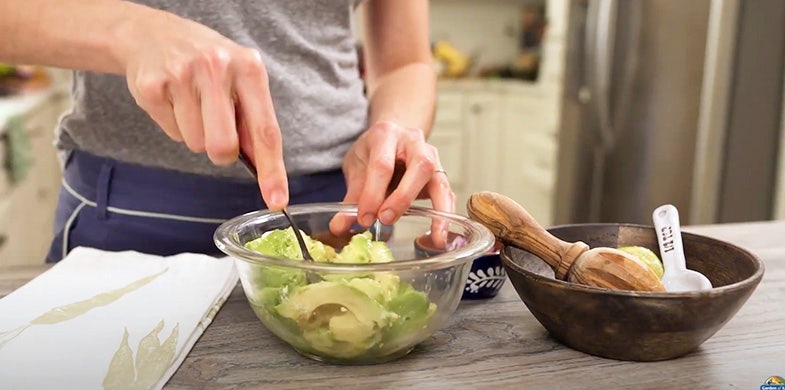 Enjoy these 3 delicious recipes with Avocados: traditional guacamole, avocado dressing, and avocado pudding.
Serves: 2-4
Ingredients
Avocado Dressing:
½ ripe avocado

1/3 cup olive oil

½ Tbsp tahini

1 Tbsp pumpkin seeds

2 garlic cloves

1 scoop Garden of Life Collagen Peptides

1 tsp Dijon mustard

½ tsp salt and ½ teaspoon pepper

2 tsp fresh dill chopped
Avocado Pudding:
2 ripe avocados

¼ cup maple syrup

¼ cup cacao

¼ cup almond milk

1 Tbsp Garden of Life Coconut Oil melted

½ tsp vanilla

1/8 tsp sea salt

About ¼ cup coconut flakes for garnishing
Traditional Guacamole:
2 ripe avocados

½ of a lime (juice)

1 tsp diced jalapeño

2 Tbsp diced red onion

½ tsp sea salt
Preparation
For Dressing: Place all ingredients except the olive oil in a food processor and blend until smooth. Slowly pour in olive oil and continue to process until it is well incorporated. Pulse in 2 teaspoons of fresh dill then serve on salad or veggies.

For Pudding: Place all ingredients into a food processor and process until smooth. Refrigerate and serve cold. Top with coconut flakes.

For Guacamole: Using a fork, smash avocados in a bowl until they are mostly creamy (unless you prefer chunky guacamole) then add in other ingredients and mix again until it is all well combined. Top with cilantro leaves and store in refrigerator for up to 2 days.