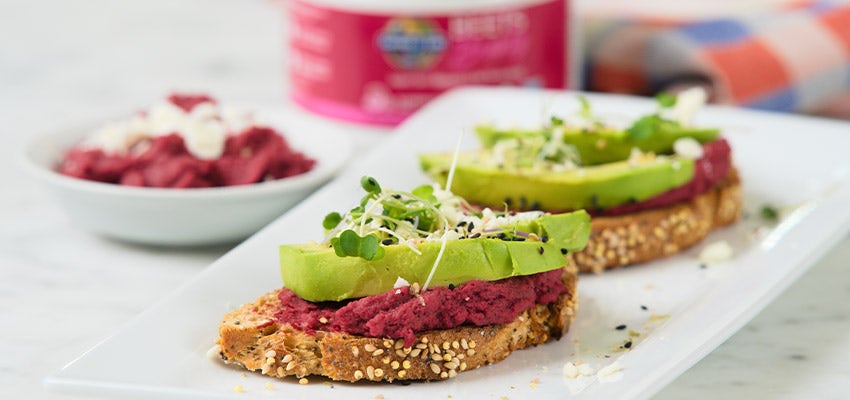 Serves: 4-6
Use Organic:
1 15-oz. can garbanzo beans
1 Tbsp. Garden of Life Beets Detox Powder
¼ cup Olive Oil
3 Tbsp. water
2 Tbsp. tahini
½ Tbsp. lemon juice
1 garlic clove, minced
½ tsp. salt
¼ tsp. pepper
Preparation:
Bring a pot of water to a boil, add in rinsed and drained garbanzo beans and cook at a simmer for 20 minutes. Rinse and drain garbanzo beans. Place all ingredients into a food processor using the "s" blade and process until smooth. Serve on toast or with veggies. Hummus lasts 5 days in refrigerator.