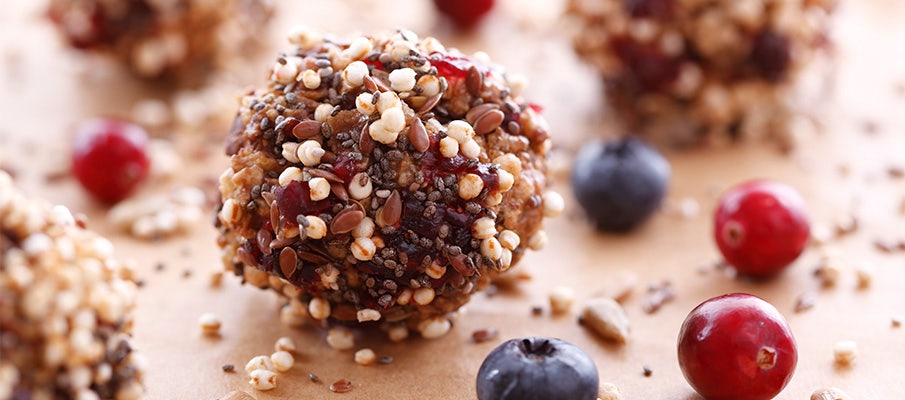 Packed with pecans, dates, and cranberries, these Chai Bombs are raw, vegan, gluten free, and soy free. Plus, the recipe makes 26-30 balls — perfect for parties or sharing!
Serves: 26 to 30 cookie balls
Ingredients
Organic Ingredients:
3 cups raw unsalted pecans

1 Tbsp Garden of Life Coconut Oil

½ cup dried cranberries

1 teaspoon cinnamon

1 teaspoon orange zest

¼ teaspoon nutmeg

10 Medjool dates (remove pit and soak dates in a bowl of water for 10 minutes to soften)
Preparation
Place pecans in food processor using the "S" blade and process until they are finely chopped.

Remove dates from water but do not pat dry. (You need them to be moist in order to get the batter to stick.)

Add all ingredients into the food processor on top of the pecans and pulse until everything is well mixed and begins to stick.

Roll about 1 Tablespoon of batter into a ball to form a cookie. Refrigerate for up to one week.