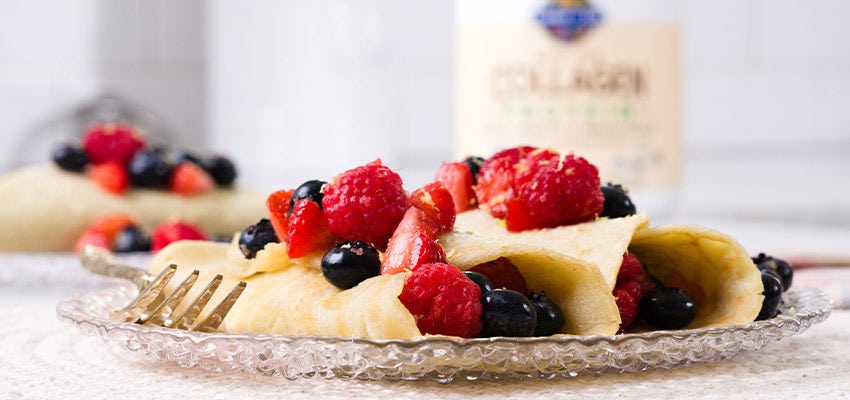 Makes: 4 Crepes
Use Organic:
1 cup gluten free flour
2 scoops Garden of Life Collagen Protein Vanilla
2 eggs
½ cup unsweetened almond milk (or non-dairy milk of choice)
½ cup water
2 Tbsp. melted vegan butter
1/8 tsp. salt
Garden of Life Extra Virgin Coconut Oil for oiling the pan
Filling: Mixed berries of your choice
Topping: Your choice of lemon zest, honey, maple syrup or whipped cream
Preparation:
Whisk together all ingredients. Heat a non-stick skillet to medium high. Add about 1 tsp. of coconut oil to the pan, then add about 1/3 cup of the batter to the middle of the pan. Tilt the pan around to spread the batter into a nice circle. Let it cook until you can move the crepe around freely in the pan, then flip it and cook for another few minutes. Remove crepe and let cool slightly. Then fill with mixed fruit, roll, top with syrup or lemon zest, and enjoy!