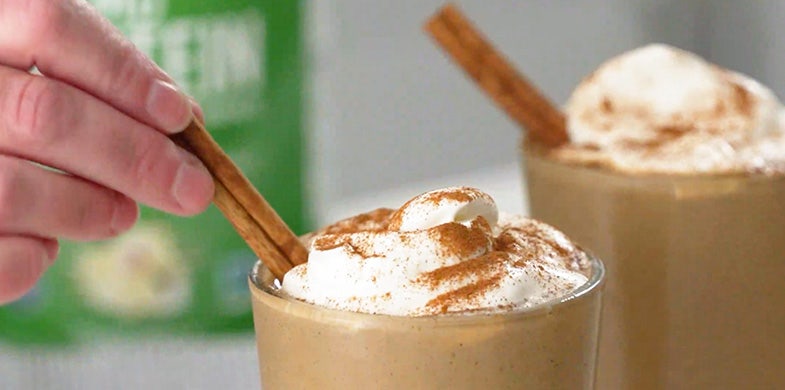 This yummy Gingerbread smoothie recipe is perfect during the holidays. It's extra special since it has added MD Plant-Based Vanilla Protein for a delicious health boost!
Serves: 2
Ingredients
Use Organic if possible
2 cups unsweetened oatmilk
1 ½ cups frozen banana chunks
2 Tbsp. ripe avocado
1 Tbsp. molasses
1 Tbsp. maple syrup
1 tsp. cinnamon
½ tsp. allspice
½ tsp. ginger powder
¼ tsp. nutmeg
1 cup ice
Optional: 3 gluten free graham crackers, crushed for topping
Optional: 1 cup whipping cream plus 1 tbsp. Monkfruit sugar
Preparation
Place all smoothie ingredients (except graham crackers) into a blender and blend until smooth.
Top with whipped cream and crushed graham crackers (optional).
For extra holiday fun, add a cinnamon stick or some fresh ground nutmeg on top.