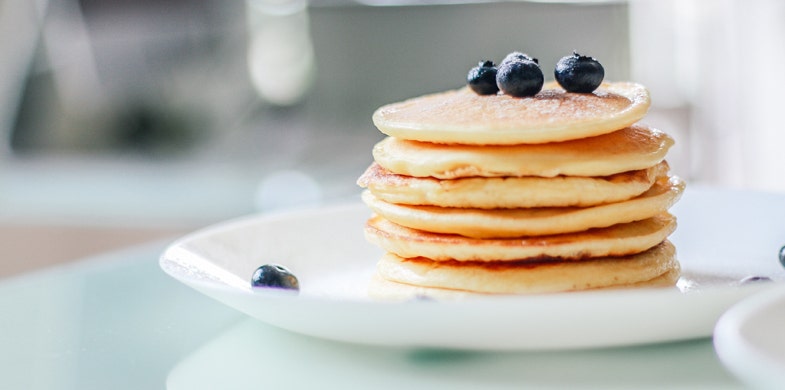 There is nothing better in the morning than a great stack of hot pancakes for breakfast…or what we call "brinner" aka breakfast for dinner.
Serves: 2
Ingredients
Preparation
Blend vegan egg replacer and almond milk in a small bowl.

In a larger bowl blend Organic Plant Protein, flour and sea salt until blended smooth.

Feel free to add other things like nuts, mashed banana, blueberries, apples, cinnamon, etc. Whatever you and your family enjoy!

In a pan or skillet over low to medium heat, coat pan with a bit of coconut oil.

Pour in your batter, wait for bubbling on the edges and flip.

Plate with a dollop of your favorite jam on the side or just go for it and slather all over your pancakes, or you can just pour your favorite real maple syrup and enjoy!