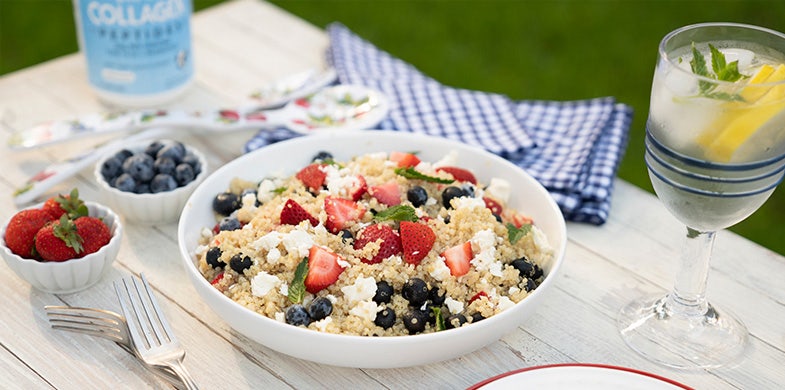 Red, White, and Blue Quinoa Salad
Use Organic:
3 ½ cups water
½ cup apple juice
½ teaspoon sea salt
2 cups quinoa
1 cup blueberries
1 ½ cups sliced strawberries
½ cup feta cheese (you can use coconut flakes if you want it dairy free)
Mint leaves for garnishing
Directions:
Bring 3 ½ cups of water and ½ cup apple juice to a boil in a pot.
Add in salt, then add in quinoa and reduce heat to a low simmer and cook for about 15 minutes (covered).
Once quinoa has cooked, remove lid and let cool, then gently mix quinoa with a fork.
To make dressing, whisk all dressing ingredients together until smooth.
Place quinoa in a large bowl, then add in berries and cheese and toss with dressing.
Garnish dressing with mint.