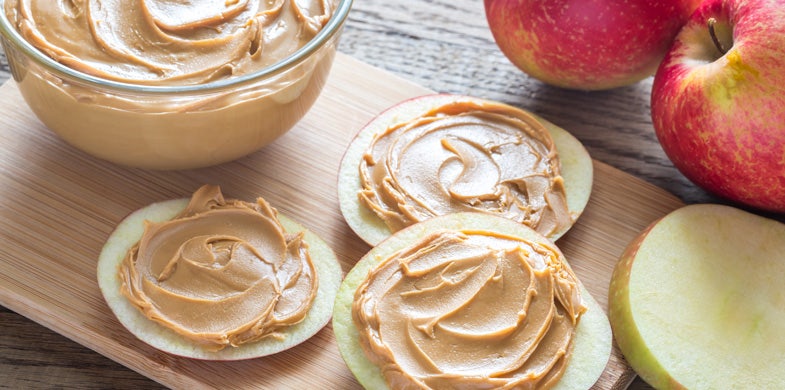 For a snack you and the kids can make together, try this simple and delicious Apple Stacks recipe. Made with your favorite nut butter and two of Garden of Life's most versatile ingredients, this gluten-free recipe is sure to become a staple.
Preparation
Place all ingredients except apples into a food processor and blend until smooth, or, using a spoon, mix all ingredients together in a bowl.

Slice apples horizontally into ½-inch pieces. Spread almond pumpkin butter on one slice of apple, top it with another slice, then spread almond butter on top and finish it off with another apple slice. (You should have five layers when finished.)

Serve as a snack or an appetizer.