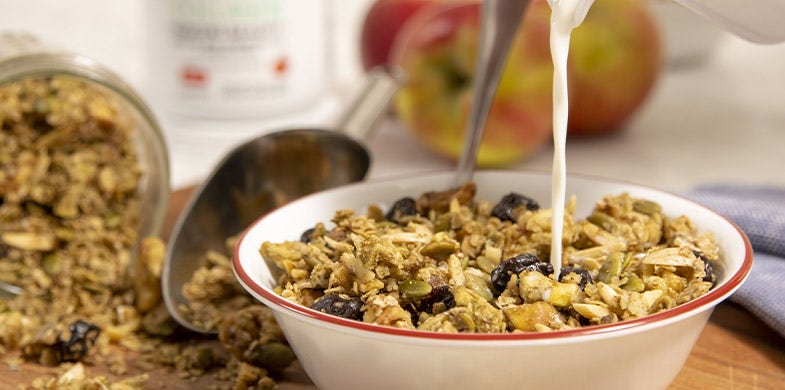 Recipe courtesy of Gwen Eager
Serves: 8-10
Dry Ingredients:
2 cups gluten-free quick oats
1 cup slivered almonds
1 cup chopped walnuts
1 cup pumpkin seeds
1 large apple chopped
½ cup dried cherries (optional)
1 teaspoon cinnamon 1
½ teaspoon sea salt
Wet Ingredients:
½ cup monk fruit sweetener
1 teaspoon vanilla extract
Directions:
Preheat oven to 300 degrees.
Mix together dry ingredients.
Heat coconut oil in a skillet and once it melts, add in monk fruit sweetener and vanilla and mix until it dissolves.
Pour oil/sugar mixture over oat mixture and mix until well combined.
Spread granola over a parchment-lined cookie sheet and bake for 40 minutes.
Once granola has cooled, store in glass container in refrigerator or freezer.