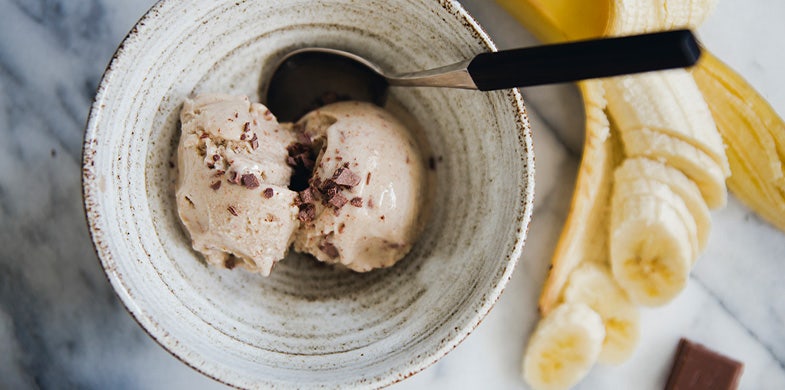 A healthier banana split option? You bet! You're going to love Gwen's Banana Split Blizzard Recipe—guilt-free and scrumptious!
Serves: 1-2
Ingredients:
2 cups frozen banana chunks

¼ cup vanilla almond milk

1 cup fresh strawberries

1 cup fresh pineapple chunks

¼ cup Gwen's Hot Fudge
Preparation
For the hot fudge, blend all ingredients in a blender. Place in a jar and soak the jar in hot water for a few minutes.

For the ice cream, place bananas and almond milk into a food processor using the "S" blade and process until the texture resembles soft serve ice cream.

Add in pineapple and strawberries and about 2 Tablespoons of the hot fudge and pulse until well mixed.

Top with an additional 2 Tablespoons of the hot fudge and enjoy immediately!
Note: I used to love banana split blizzards, and I wanted to recreate one but with healthy ingredients. I would say I got as close as you can get, and I hope you love it just as much as I do!