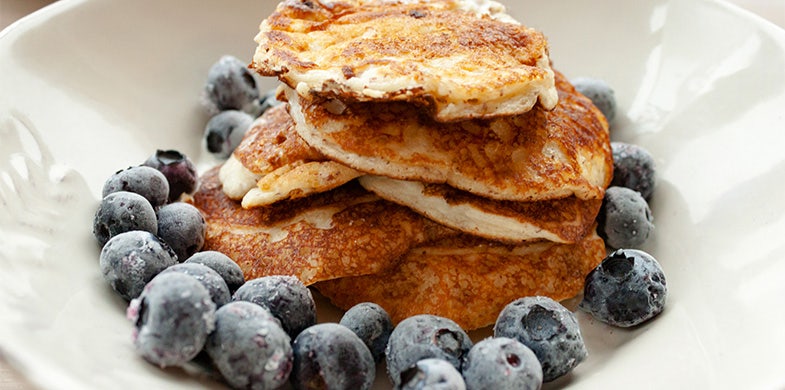 Protein pancakes can be made vegetarian easily using our vegetarian protein pancake recipe - no eggs, just protein and goodness.
Serves: 2-4
Ingredients
Use Organic if possible
1 cup Gluten Free Pancake Mix (Arrowhead Mills)

¾ cup almond or rice milk unsweetened

1 Tbsp honey

2 tsp cinnamon

1 egg beaten

½ cup blueberries
Preparation
Mix together all ingredients except blueberries.

Fold blueberries into batter and heat a skillet.

Place ½ Tablespoon of coconut oil into skillet and pour about ¼ cup of batter for each pancake.

Cook each pancake about 2-3 minutes on each side. Serve with honey or maple syrup.