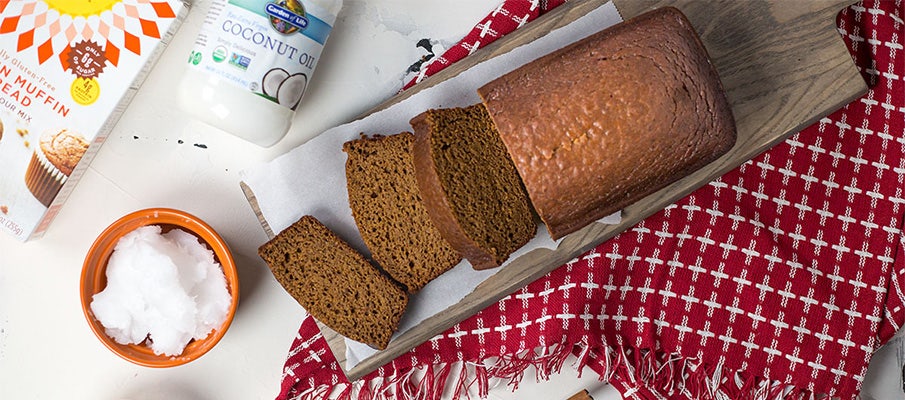 Mmmm, Pumpkin Bread! The perfect breakfast or anytime snack, this Pumpkin Bread recipe is even healthier than most with added chia seed and flaxseed.
Serves: 12
Ingredients
Dry Ingredients:
1 cup gluten-free flour

½ cup coconut flour

1 Tbsp pumpkin pie spice

½ tsp cinnamon

½ tsp baking powder

1/8 tsp sea salt
Preparation
Preheat oven to 350º F and grease a 9x9 pan or loaf pan.

Mix together dry ingredients and set aside.

Beat eggs, then mix in remaining wet ingredients.

Slowly add the dry ingredients into the wet ingredients and stir until everything is well mixed together.

Pour mixture into pan and cook for 65 to 75 minutes and the top of the bread is golden brown.

Lasts five to six days; keep in container unrefrigerated.