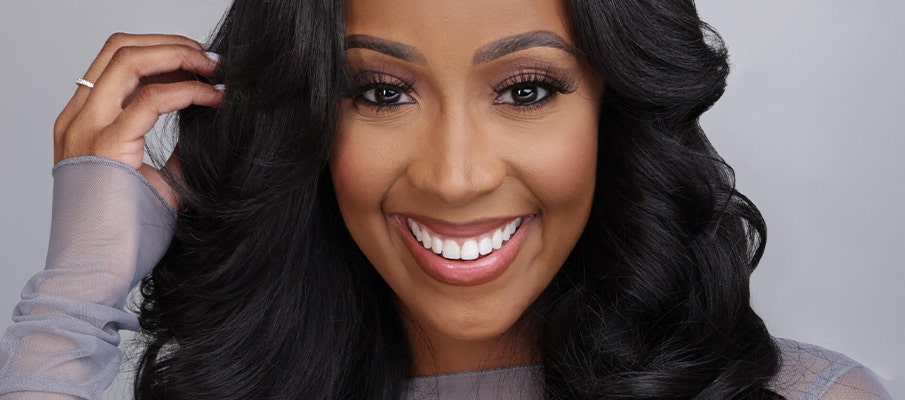 by Kelly Gray
From her home base in Miami, Amanda Booz commands an audience. With her smile and demeanor, plus her unique brand of on-air talent, Amanda has that 'it' factor that's indescribable yet instantly recognizable. She is a television host, content creator, and entrepreneur, covering entertainment, music, fashion, and wellness. As a Garden of Life Ambassador, Amanda helps her followers discover the vitamins and supplements that enable them to live better and feel their best.
Her time is split between producing on-air segments, curating content videos, photos, and audio recordings, looking toward the next project. To be in Amanda's orbit is to watch an expert at work. Coming off a busy year, Amanda is excited for what's to come and continuing to share her story.
A frequent traveler to Los Angeles and Atlanta, the past few months have been brimming with television hosting and entertainment journalism opportunities, covering red carpet events, special projects, and festivals. A few notable events include the Trumpet Awards and the BET Awards, both in Los Angeles. Amanda has created a space to work in entertainment on her terms and the labor of love suits her entrepreneurial spirit.
"When I think about creating A & B Creative House, LLC, I think of inspiring young people with the message that you can do what you want and that may be multiple things," says Amanda. "When I mentor young journalists who want to be in the industry, I challenge them not to have limiting beliefs and to manifest everything they want."
Finding inspiration and healthy pathways
"It's about leading, knowing everything will work out when it comes to your livelihood and having space to dream," says Amanda. "We live in a time now when people are making a living doing what we love, and for me, that means waking up every day being persistent and consistent, passionate and purposeful."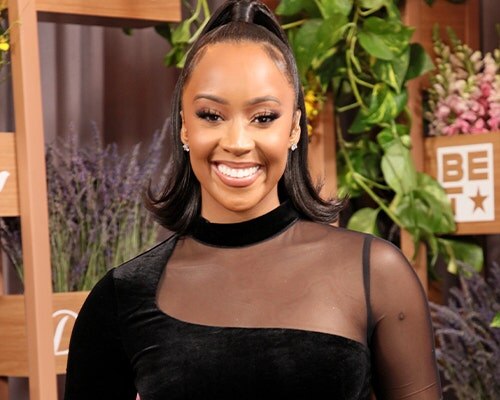 She is preparing to relaunch her website and another platform coming soon in 2023. The past year was her year to travel more and that included the Dominican Republic, the Bahamas, Tulum, Mexico, and Bali. All of Amanda's endeavors require energy and focus, which she obtains through faith, a steadfast commitment to working out, and nutrition. That includes collaborating with Garden of Life to build health and wellness routines and getting enough protein every day.
"Garden of Life helps us be the best version of ourselves and I can wholeheartedly say I get the energy to do what I love because of their products helping me to be in tip top shape with my health and other elements of my life," says Amanda. "They are so supportive of my career as a TV journalist and on-air talent, allowing me to share Garden of Life with my community on my terms and in my own words, and I love how Garden of Life fits into my lifestyle."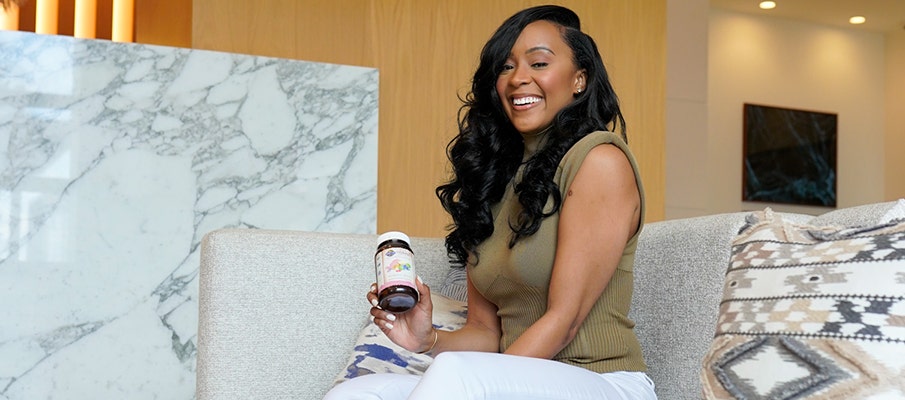 Amanda packs the protein and powerhouse supplements into her day with products she loves. She takes a daily multivitamin plus Sport protein powder added for recovery and uses essential oils.
"I love trying new things that become staples," says Amanda. "I only want the best for myself and because Garden of Life is a clean brand made with the best elements and ingredients on earth, I know what I am consuming."
A day in the life of Amanda Booz
Amanda is a strong advocate of inner wellness – that whatever you're consuming on the inside manifests in daily life. That extends to the importance of a spiritual journey.
"My confidence is derived from my spirituality and spiritual health, and for me that's a strength from God – I put that into practice with journaling, which is a natural way to heal and affirmations I read to myself consistently, so it's a lot of prayer and manifesting," says Amanda. "I start my day like that with a grateful heart, owning that confidence."
Some of Amanda's favorite ways to incorporate affirmations include notetaking and vision boards, keeping the mindset of positive thinking. It's something she affirms to her viewers and followers.
"We can become anyone we want to become if we train ourselves and think positively about our circumstances – we have bad days when we don't feel like ourselves and on those days, it matters even more that I do the work, so I don't continue the cycle," says Amanda. "If we repeat negative things, we will stay in those spaces, so I write things down and repeat them that this is another day and another blessing."
Amanda stays feeling well physically with a no-nonsense attitude about working out and faithfully making Garden of Life part of her wellness routine.
"Breakfast for me looks like oatmeal and a Garden of Life Sport protein shake, with boiled eggs, fruit and later, a side of hummus with almonds for a snack," says Amanda. "I have protein and vegetables for dinner, something like salmon and mashed potatoes and veggies, or a chicken breast and veggies."
One of the biggest ways Amanda makes eating well easier is with meal prep to stay on track when her schedule is busy.
"I lean on meal preparation so much and here in South Florida we have great local meal prep companies where you can purchase meals that have a healthy balance and portions," she says.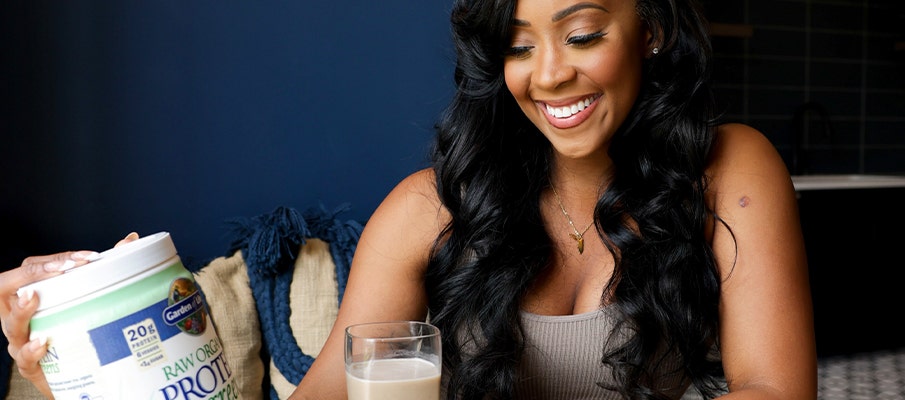 Amanda takes Garden of Life Women's Once Daily Probiotic, mykind Organics Women's Once Daily Vitamin, Elderberry Gummies and enjoys Garden of Life's SPORT Organic Protein and Raw Organic Protein & Greens, both in vanilla. She adds a spoonful of unflavored Collagen Peptides to her green tea in the morning after waking up around 6:30 am, to get in a workout with her trainer at 7:30.
"For me it's about trying not to find the excuses to not workout, so consistency is key about four times a week at a minimum – I feel so blessed and fortunate to have a trainer who works out with me," says Amanda. "I'll also take a class or two on Saturday of Solid Core Pilates, hot yoga, or Orange Theory class when not training."
To stay up to date with Amanda and her latest news, follow her Instagram at @amandabooz.