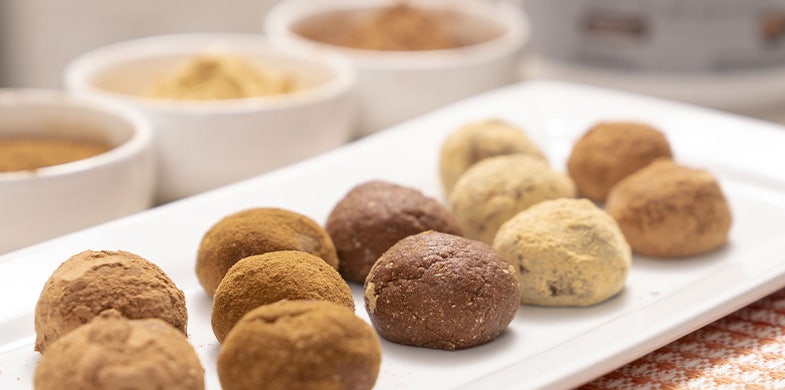 Use Organic:
1 cup superfine almond flour
¼ cup cacao powder
¼ teaspoon sea salt
1/3 cup Garden of Life Coconut Oil
¼ cup maple syrup or honey or sugar-free liquid sweetener
¼ cup peanut butter or almond butter
Directions:
Whisk together the almond flour, collagen, maca, cacao and sea salt and set aside.
In a medium sauce pan, heat coconut oil, maple syrup and peanut or almond butter for just a few minutes until everything is melted and mixed together.
Pour melted mixture onto dry mixture and mix together with a spoon then roll tablespoon-sized bites and place on a plate and freeze for a few minutes to set.
Roll each bite in either maca powder, cacao or cinnamon.
Store in freezer for up to one month.
Here's a collagen peptides review plus more ways to use collagen.